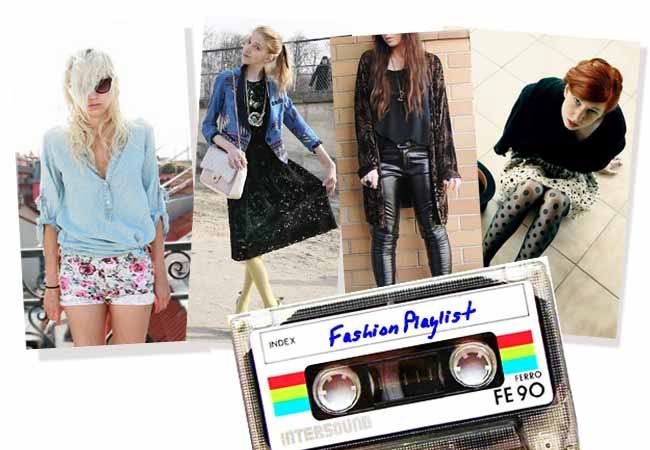 This whole summer I've been channeling my inner girly girl (not that it needed much channeling) and have fallen completely head over heels in love with floral prints. The only piece I am missing from my floral collection is a pair of floral print shorts. Anyone wanna hook a girl up? I've recently gotten into polka dots. Not crazy neon 1980s polka dots, but soft, feminine,
classy polka dots
. Perhaps a new love? However, as we transition from summer to fall, I am reluctant to let go of my summer wardrobe (mainly consisting of dresses and rompers).... but wait a minute, all I have to do is throw on a snazzy
cropped jacket
over a summer dress and a pair of tights and voila! Perfect fall outfit. Plus, this means
floral cardigans
! I'm excited for the season to come and the outfits to be worn!
Featured looks for this week (from left to right):
1.
I Eat Flowers For Tea Time
Music Playlist of the Week: Celebrate the girly girl within you with Kate Nash, The Plasticines, Emmy the Great, and Cyndi Lauper.