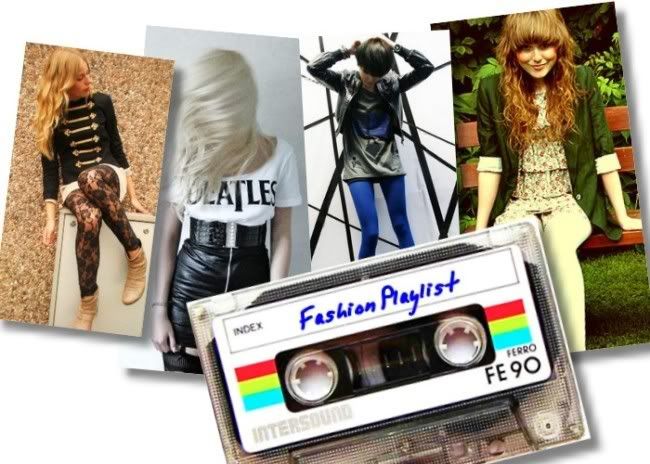 TGIF people, lets get the weekend started off right. This week I was really feeling the military look (not unlike the
BB Dakota Battalion Jacket
that keeps popping up),
dark bold statements
, and rosy-cheeked,
floral/blazer combos
. Pretty much culminates into The Libertines, KaiserCartel, Arctic Monkeys, Calvin Harris, and Lauryn Hill for me. Check out the tunes by clicking play below while laying into some end-of-the-week fashion eye candy.
Featured looks for this week (from left to right):
1.
Orchestra With A Twist
2.
Living Is Easy With Eyes Closed
3.
Because I Was Bored In Class, Mr. Harvey!
4.
Variations of Green